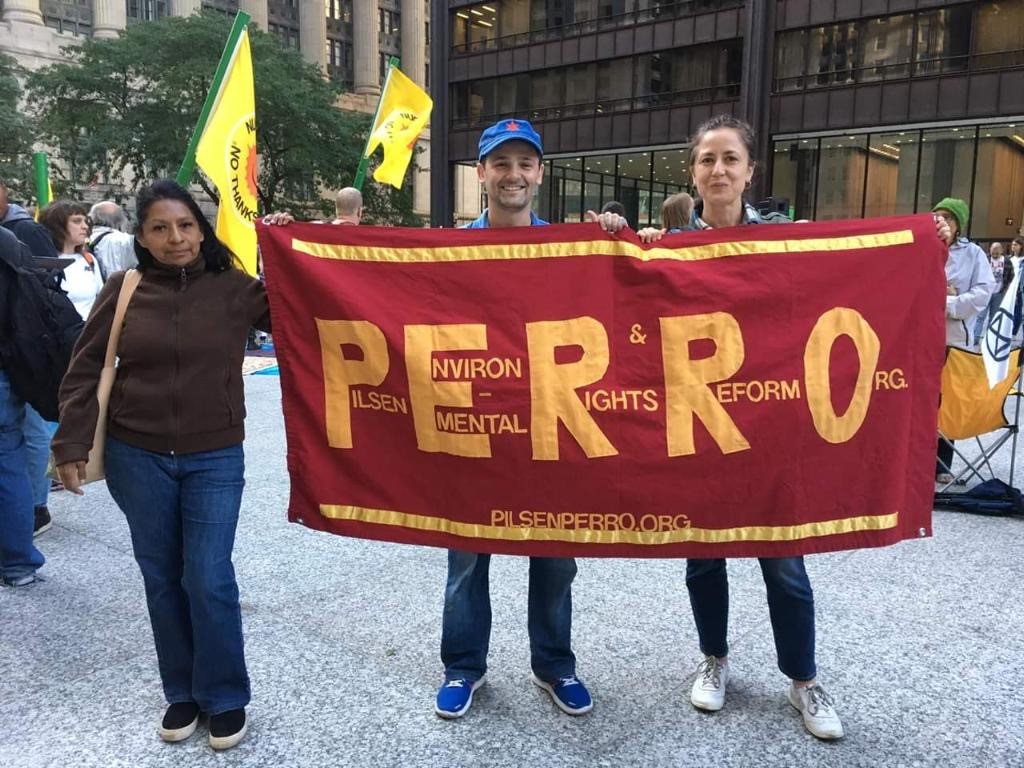 Grassroots education organizations conducting campaigns across the state are a key part of the Illinois Solar for All program. Our spotlight organization this month is the Pilsen Environmental Rights and Reform Organization (PERRO), a community group fighting the disproportionate amount of pollution affecting Chicago's Pilsen neighborhood.
Founded in 2004, PERRO has been instrumental in the cleanup of multiple industries and lead-contaminated sites in Pilsen including the Pilsen Area Soils site and the former Loewenthal Metals site. They've been instrumental in addressing air quality issues related to industrial metal shredding and lead contamination in city water lines, as well as shutting down of the Midwest Generation Fisk Generating Station coal plant,
In keeping with PERRO's belief that all residents, regardless of class or race, have the right to a clean and healthy environment, PERRO is eager to share the benefits of solar power available through ILSFA programs, as well as employment opportunities available through the FEJA job training programs.
Joshi Radin, Rose Gomez, and other volunteers have been conducting outreach through methods like community workshops and parent meetings. PERRO's next event is an energy utility teach-in with the Citizens Utility Board on Saturday, November 16, 2019 from 1:00 to 3:00 PM at the Chicago Public Library Lozano Branch in Pilsen.